LOGAN
HOW GOOD IS WINE!
Whether it's red or white, fizzy or sticky, funky or fruity, our family loves it. We love making it, drinking it, and most of all, sharing it.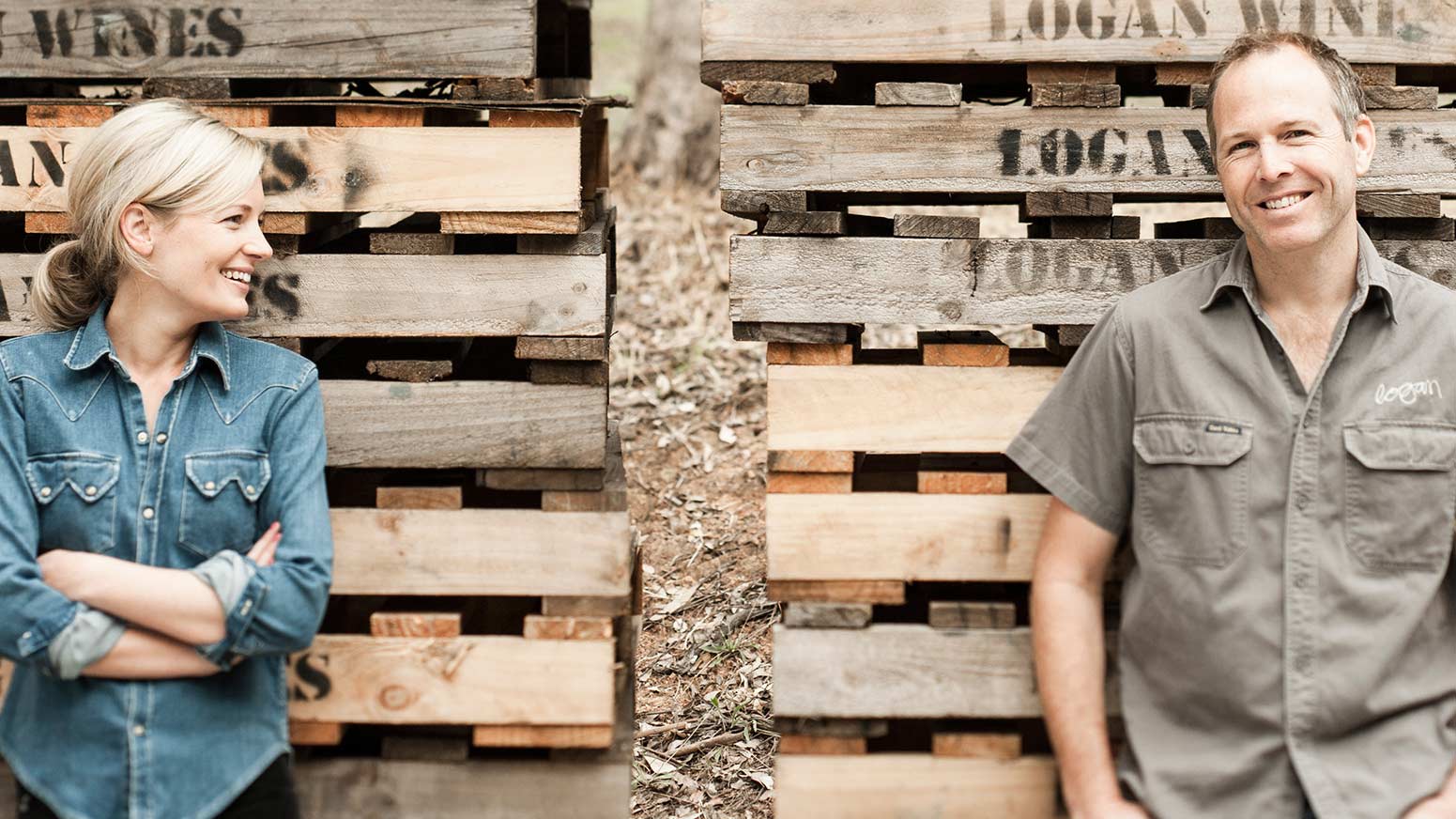 SOME WORD FROM THE FOUNDER
That's me, Pete, on the right. I started Logan with my late father Mal in 1997 with our original eponymous Logan label. People seemed to like it, so I've made a few more wines since then. There's our premium sparkling Vintage 'M' Cuvée, the quirky and popular Weemala range, the affordable quality of Apple Tree Flat and our newest range, Ridge of Tears, which heroes the best of the region.
The region is the NSW Central Ranges, specifically Orange and Mudgee, and we've seen it come along in leaps and bounds since we started, both as a wine region and tourism destination.
The pretty little lady on the left is my lovely wife Hannah, who joined Logan as our Marketing Manager a year or two before we got married. Now General Manager, Hannah's creative bent is the driving force behind our brand, directing everything from our distinctive labels to our award winning Tasting Room (aka cellar door). I knew I had met my match with Hannah. She loves wine, our family business and Mudgee as much as I do. Which is a good thing, given the two of us work pretty much 24/7 on Logan. It's not the worst job in the world though …
Come and visit us at our award winning Tasting Room in Mudgee, taste our range of wines, kick back and enjoy the incredible view. You'll see why both Hannah and I are more than happy to be married – to the job of making Logan wines.
Cheers
Peter Logan
Winemaker